FAYETTE, Mo. — Fayette police are updating information on the fatal shooting that took place Monday afternoon.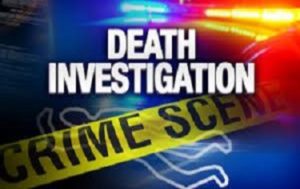 According to a press release, an investigation in underway regarding the death of John L. Turner, 29, of Poplar Bluff, Missouri. He was found dead inside his car around 1:30 p.m. with apparent gunshot wounds in the 200 block of S. Linn Street.
The suspect is still being sought and is described as a black male, standing 5 feet 6 inches and wearing a gray hoodie. Officials believe he is not in the immediate area.
An autopsy for Turner is scheduled for Thursday, Jan. 2 at University Hospital in Columbia. Howard County Sheriff's Office, Missouri State Highway Patrol, and the Mid-Missouri Major Case Squad are assisting in the investigation.
Anyone with information is urged to contact the Fayette Police Department at 660-248-2241.