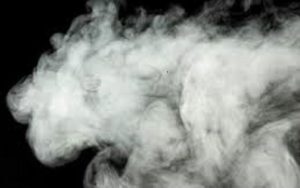 As of the most recent study by the Centers for Disease Control a chemical agent has been identified in the ongoing investigation into e-cigarette, vaping, associated, lung, injury (EVALI).
The investigation concerning vaping related illness and products confiscated from patients from 2018 to 2019 identified vitamin E acetate as a chemical of concern. It is used as a thickening agent in cartridges containing THC, the psychoactive compound in marijuana. The CDC says in 29 fluid specimens, vitamin E acetate was found in all of them. The CDC also says in their recent report, nicotine based products that were also tested, did not contain any of the toxicants that were tested for in the most recent study. Of the cases in Minnesota, only 2 – 3 percent reported using only nicotine products exclusively.
The CDC qualifies the findings by saying that more testing is required before conclusions can be drawn. They cite as many as six limitations to the study.
Illicit use of vaping cartridges containing THC products, is therefore discouraged by CDC.
View the CDC study here.