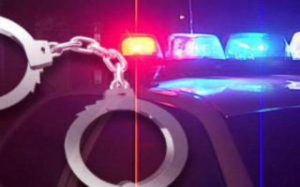 JOHNSON COUNTY, Mo.- A Pleasant Hill resident was arrested by the Missouri Highway Patrol this morning around midnight in Johnson County.
Online arrest report indicates Raymond Smith, 43, who is wanted on a felony St. Louis County warrant, is being charged with felony resisting arrest, possession of marijuana, unlawul use of drug paraphernalia, and two driving infractions.
He was transported to the Johnson County Jail where he remains in custody on a 24 hour hold.
A probable cause statement is not yet available.