CARROLL COUNTY, Mo. — Multiple charges have been filed against a man from Hale accused of stealing multiple items, including a firearm, from a residence in Carroll County in May of 2017.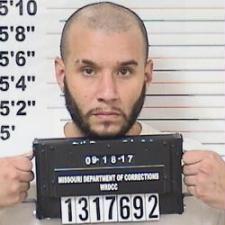 According to a probable cause statement filed in Carroll County, 29-year-old Thomas Gamble III is facing four total felony charges after he allegedly broke into a home and stole the residents' checkbooks and jewelry. A handgun was also reported missing. He is accused of attempting to forge checks in the name of the account holders as well.
Gamble is charged with felony stealing a firearm as well as three felonies for forgery. He also faces  a misdemeanor for stealing.
Gamble is scheduled to appear in a Carroll County courtroom for a hearing at 9:00 a.m. Tuesday, March 13.