JOHNSON COUNTY, Mo. — A Warrensburg man is held without bond after a police chase and crash early Friday morning in Warrensburg.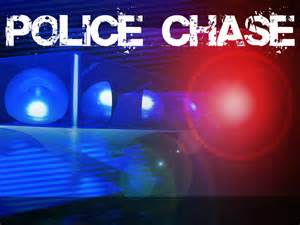 A report from the Highway Patrol indicates the crash happened at the intersection of West Pine and Warren Streets in Warrensburg around 2:43 a.m. Friday.
Troopers found that a vehicle driven by 19-year-old Tristen T. Mclain had been traveling east when he attempted to make a right turn and began to skid off the left side of the roadway, striking a utility pole in the process.
The report says Mclain had led officers on a chase through the streets of Warrensburg before the crash.
He is accused of felony resisting arrest, failure to signal, failure to drive on the right half of the roadway, failure to stop at a stop sign, failure to yield to an emergency vehicle, speeding, careless and imprudent driving resulting in an accident and leaving the scene of a crash.
Mclain was moderately injured when he crashed his pick-up and was taken to Western Missouri Medical Center, where he was arrested. He is held without bond and will be transferred to a jail facility following his release from hospital.
Formal charges are currently pending.