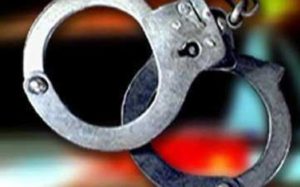 LIVINGSTON COUNTY, MO – A fugitive from Livingston County was apprehended Thursday, according to the County Sheriff.
Court documents indicate, Anthony D. Munroe, 38, had failed to appear for a court hearing, January 29, prior to becoming the subject of a warrant. A report by the Sheriff says Munroe had been hiding in the basement of a residence on Fair Street.
Munroe is originally charged with felony abuse or neglect of a child, from August, last year. In a hearing Friday, bond was established at $20 thousand.