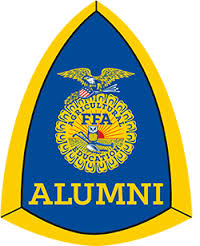 MISSOURI – Being a part of your schools local FFA chapter is a big part of many young peoples lives. Your contribution to your local Future Farmers of America chapter doesn't have to end upon graduation. Local FFA alumni chapters are a great way to stay involved and active in vocational agriculture education, as well as to give back to an organization that gave so much to you.
Kendra Rieckhoff, a first year vo-ag instructor at Brunswick R-II, explains why the alumni chapter is so important to the active chapter.
Rieckhoff says that the alumni chapter provides many opportunities for the active chapter that they may not have had otherwise. This can be through funding, or expert guidance. She also says FFA alumni are known for helping FFA students study for various contests, and work with their SAE, or supervised agriculture experience.
According to the National FFA Alumni by-laws, "membership is open to anyone interested in supporting FFA, agricultural education, agriculture or volunteerism." That means, if you were unable to be a member of FFA when you were in high school, you can still join an alumni chapter and be a major supporter of the program.
Also according to alumni by-laws, there is an available 5 year alumni membership for recent graduates without dues. This is intended to inspire young people to continue to be involved with FFA, but gives them a financial break while they're getting started in life.
Another by-law that makes it easy to get involved is, if you have moved away from the FFA chapter you were originally a member of, you can join any alumni chapter and help in the area you currently live.
Follow this link to nationally register yourself as an FFA alumni member.