HALE, Mo. — Gig internet is on its way to rural Hale, Missouri.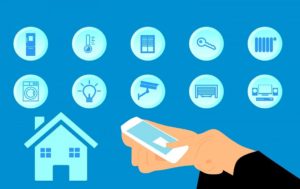 That's according to Chariton Valley, which started construction Monday to replace telephone facilities with fiber optics.
"Our fiber service is already available in Hale, and now we've started the construction process in the rural areas surrounding the town. Soon, these areas will also have access to the fastest most reliable internet available," said Kirby J. Underberg, Chariton Valley's President and Chief Executive Officer.
The company isn't stopping there. More projects are on their way, including Bosworth and DeWitt.
"The Carroll County Chamber is excited Chariton Valley will be expanding fiber to Hale in April and eventually Bosworth and DeWitt. Providing services to our rural areas is vital for the growth of our county and we are thankful Chariton Valley is making this investment," said Anna Barlow, Director of the Carroll County Chamber of Commerce.
Work is set to finish sometime in the summer, with installations following.