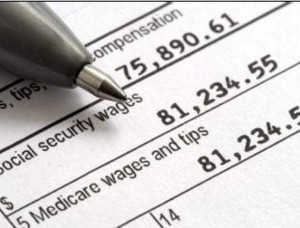 CARROLLTON — The past six months in Carroll County have been clouded with distrust and frustration, which all stem from constant revelations about the Carroll County Ambulance District.
Some residents have been frustrated enough with the ambulance district to even consider filing their taxes under protest. The idea seems like an effective motion in theory, however beneath the surface level lies a lengthier process. This is a reason why nobody ended up following through with the motion, according to Carroll County Collector Janice Hundley.
"Anybody who came in I explained what they'd have to do to protest and nobody wanted to go forward with it," Hundley says. "Everybody that had initially thought that they would didn't. Once December 31 hit, it's too late."
Hundley explains hefty process includes explaining why you would like to file your taxes under protest, filing with circuit court and getting a lawyer within 90 days. Hundley would also need to take the money and place it into a separate interest-bearing bank account. If there isn't a filing in court within the 90-day time frame, then the collection's office will pay out the money.
"People had questions about it," Hundley says. "and didn't realize they would have to do anything. They just wanted to protest; you can just protest and after 90 days if it's not taken to court we just pay out the money. But nobody did."
The deadline for anyone to file their taxes under protests was on December 31, 2020.