CALLOWAY COUNTY, Mo. — A Roseville, California man pleaded guilty Tuesday to his role in a conspiracy to distribute more than $6.6 million worth of K2, a synthetic cannabiniod, at Calloway County businesses.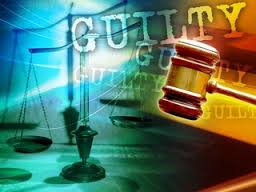 According a news release from the U.S. Attorney Office, Raja Amer Nawaz, 43, pleaded guilty to conspiracy to commit mail fraud in relation to the distribution of synthetic cannabionoids.
Nawaz and other conspirators in California sold k2 to several Calloway county businesses which, according to court documents, generated over $6 million in gross proceeds. By pleading guilty Tuesday, Nawaz agreed to forfeit the government nearly $3 million, representing the proceeds of the conspiracy directly related to his criminal conduct.
Nawaz is the final defendant among 13 co-defendants who have pleaded guilty in the case. Other defendants include residents of Fulton, Columbia, and Jefferson City, as well as Sacramento, California.
A group of defendants operated First Stop Last Stop Pawn & Aromatherapy, Inscentives Resale and Inscentives Auto. First Stop Last Stop Pawn & Aromatherapy  represented itelf as "pawn shop" and "potpourri store." Inscentives Resale was represented to be a "buy, sell and trade business" while Inscentives Auto held a Missouri motor vehicle dealer's license.
These business purchased K2 from Nawaz and other conspirators from December 2012 to July 2015, with at least 251 shipments of the  synthetic cannabinoids made between December 2012 and July 2015.
The packages of K2 had purposefully misbranded labels, identifying the contents as "incense", "aroma therapy" or "potpourri" that were not for human consumption. The conspirators mislabeled the drug packages to avoid government regulation.
A sentencing hearing will be scheduled after the completion for a presentence investigation by the United States Probation Office.