MARSHALL, Mo— The last two suspects in a Christmas burglary case have been arrested in Saline County.
As stated in court documents, Joseph Michael Roll, 27, and Gregory Dale Goode, 22, are currently being held after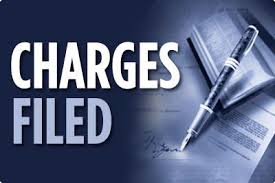 Marshall Police arrested the men on warrants charging them both with a single count each of first degree burglary and theft or stealing- property valued at more than $500 but less than $25,000.
A probable cause statement released to KMZU indicates Roll, Goode, and two other suspects identified as Robert Standley and Lewis Dickerson, stole multiple items from a residence located in the 400 block of north Jefferson Avenue in Marshall after learning the resident occupant was recovering at a local hospital from injuries sustained during a motorcycle accident.
Lewis and Dickerson were charged and arrested February 5, 2016, with identical counts.
During the early morning hours of December 25, 2015, the men reportedly stole a 55 inch flat screen TV, an Xbox-1, a Yamaha Raptor 660cc 4-wheeler, two 12 inch JL audio brand subwoofers, and a 1200 watt Kicker brand amplifier, totaling around $8,000 dollars' worth of stolen goods.
Both Roll and Goode are still behind bars awaiting $15,000 cash-only bonds.