KMZU's Elizabeth Orosco spoke with Rebekah Barsch, Vice President of Planning for Northwestern Mutual, about the financial fears that are making people anxious and insecure, and why this anxiety is only getting worse. According to new results from Northwestern Mutual's 2016 Planning and Progress Survey an alarming 85 percent of Americans feel some form of financial anxiety, and 28 percent worry about finances every single day. Financial stress brings tolls to all aspects of time, and seven out of ten respondents say financial anxiety was affecting their moods and ability to pursue goals, and 61 percent say it is impacting their home life.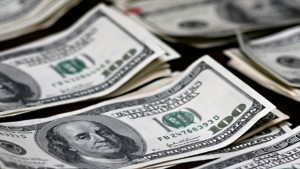 Suicide rates have risen about 40 percent since 1999 among Americans in midlife and older, with a sharp rise since 2007, federal health statistics show. The researchers concluded the economic downturn of 2007-2009 was a contributing factor, boosting depression and anxiety among many Americans who faced job layoffs, declining home values, household financial difficulties, and reductions in retirement savings.
Rebekah offered suggestions to both 'boomers' and 'millennials', who face quite different financial stresses, but almost always have the same outcome of struggle. She also addresses how difficult it is for Americans to get on a financially steady path when accidents and unexpected financial bumps occur.
Below is the full interview with Rebekah Barsch, and KMZU's Elizabeth Orosco.