MIDDLETOWN, Calif. (AP) — Fire crews are gaining ground against a devastating Northern California fire that has destroyed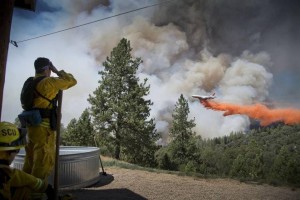 hundreds of homes.
Cal Fire says the blaze in Lake County, about 100 miles north of San Francisco, was 30 percent contained Wednesday morning.
The wildfire, which started Saturday, has charred more than 109 square miles and destroyed at least 585 homes. Nine thousand more structures are threatened.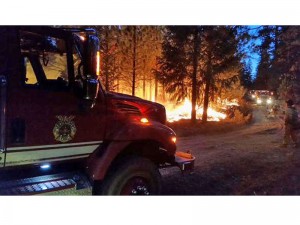 The cause of the fire is under investigation. But the San Francisco Chronicle reports (http://bit.ly/1OYdYu6) officials with the California Department of Forestry and Fire Protection spent Tuesday surveying a burned-out shed next to a two-story home.
The house was unscathed, but the fire had charred a hill south of the home after possibly igniting in or near the small shed, which was charred and blackened on one side, the newspaper reports.