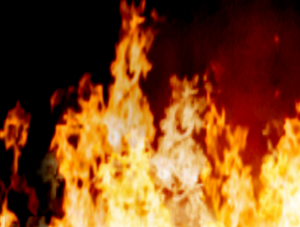 JOHNSON COUNTY, MO – Early yesterday morning, (5:24 a.m.) fire crews were dispatched to a residential structure fire in northern Johnson County.
According to fire officials, departments out of Warrensburg and three other locations responded to the blaze which involved a fully engulfed structure. Smoke from the fire reportedly spread several miles at ground level. An investigation is underway by Johnson County Sheriff's Office, Johnson county Fire, and State Fire Marshall.
No injuries were reported.