CHILLICOTHE, Mo. — A fire completely destroyed a residence Wednesday morning in Chillicothe.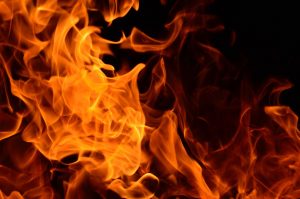 According to the Chillicothe Fire Department, they were dispatched to a structure fire at Roach Lake just before 9:30 a.m. Wednesday. Upon arrival, fire officials observed a residence fully involved in fire.
Dawn, Wheeling & Chula Fire Departments were requested for mutual aid.
The homeowner woke to a smell of smoke at the residence and was unable to get to his cell phone in the kitchen area of the home due to the fire. He used a neighbor's vehicle and drove to the Highway 65 bridge where MoDOT was working and asked them to call 911.
The homeowner suffered a small burn but was not injured otherwise. The house was a total loss. The cause of the fire is under investigation at this time.