CHILLICOTHE, Mo. — The City of Chillicothe has been selected as the host of the 2018 State Convention of the Fire Fighters Association of Missouri.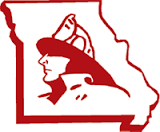 The decision, which was announced at the conclusion of this year's event in Sedalia, was made after Chillicothe Tourism Director Amy Supple gave a presentation encouraging the organization to bring next year's convention to the city.
Chillicothe was chosen by the membership of the Fire Fighters Association – Missouri in a unanimous vote, according to a press release from the City of Chillicothe.
"Chillicothe is a great community and we expect to have a great convention," FFAM President Chief Ken Hoover said.
The event is expected to bring as many as 500 people to Chillicothe from May 4-6, 2018.
Plans are being made to undertake the three day convention and a planning committee has been formed.
The convention will include educational classes, business meetings, a fire fighting competition and social events.