CHILLICOTHE, Mo. — A fire in the 1400 block of Lambert Drive in Chillicothe left a residence with extensive damage Thursday evening.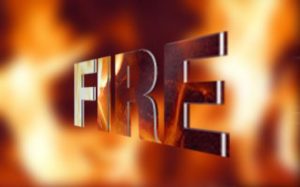 The Chillicothe Fire Department responded to a structure fire at about 6:25 Thursday night amid reports of heavy smoke and flames in a back bedroom on the west end of the home, according to a release from the department.
Fire crews worked diligently to douse the flames, and used 600 gallons of water and a couple gallons of foam before the blaze was out.
A resident of the home said she was in the basement when she head the smoke alarm and was told by two children a bedroom was on fire.
Fire officials questioned the kids and one of youngsters said he had held a lighter and accidentally lit a bed on fire.