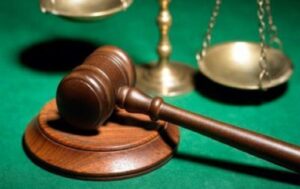 JOHNSON COUNTY, MO – A Centerview man's case, alleging misuse of weapons, was bound over to circuit court Wednesday.
Court documents say Christopher Siders pointed a firearm at multiple people, mid-September, while he was intoxicated. The gun was also fired in different directions on a property, including at the ground near the victims. Responding officers found multiple bullet holes.
At a hearing Wednesday, bond conditions were also modified to allow electronic monitoring devices to be removed. All other conditions remain.