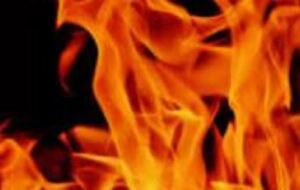 CHILLICOTHE, MO – Chillicothe firefighters were dispatched Sunday night to a fire reported on Trenton Street.
Capt. Derrick Allen says crews battled flames next to the chimney in the structure. Foam, and several hundred gallons of water were used.  The interior was heavily damaged.
The owner of the residence said he lit a fire in the fireplace, took a nap, and later awoke to smoke filling the house.