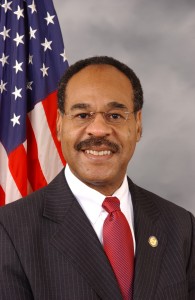 "Family Fun & Fireworks Festivities," was celebrated at Fairground Park Sunday night in Higginsville.
Click to hear KMZU's Don Emis talk with Missouri 5th District Congressman Emanuel Cleaver:
Cleaver's office is a proud sponsor of this annual event.
He says his office works closely with officials in the community to help make these types of celebrations bigger and better every year.
Cleaver goes on to say he's looking foreword to working with community officials in future events.
Cleaver also says, one of the biggest attraction for him maybe the fireworks, but the locally grown corn and homemade goodies are quite the attraction as well.