If you want to save a life, there's an app for that. The American Red Cross rolled out their re-booted First Aid App this month after announcing a three-year partnership with multi-national agriculture company Monsanto, to continue development of the software.
"We are extremely grateful to Monsanto for their help bringing this lifesaving information to our agricultural communities," said Cindy Erickson, CEO of the American Red Cross of Eastern Missouri. "Our rural families will be safer and better prepared thanks to this partnership."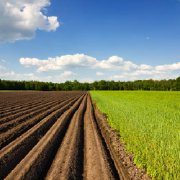 As part of the sponsorship, the app now includes a new integrated content section promoting rural safety. It includes information about how to prevent and respond to common agriculture-related injuries and accidents, something Red Cross Executive Director for Central and Northern Missouri, David Griffith, feels has been overlooked in the past.
"We have a tendency I think in our society of thinking about what happens in the big cities, and rural areas sometimes are those that are left behind," he said. "Through this partnership with Monsanto we're really addressing that and looking at what those needs are in a rural and agricultural area. Many of those emergencies that happen are different than those that happen in the metro areas."
To date, the app has been downloaded more than three million times and features step-by-step instructions for a wide range of first aid scenarios, a 9-1-1 call button and a location-based hospital locator. The new content also features videos, tips and interactive quizzes that can be shared through social media.
People have successfully used the First Aid App in life-threatening situations that include severe bleeding, heart attacks and seizures. According the Griffith, the omnipresent role of cell phones and digital devices in our culture makes opening an app during a crisis less unusual than one would think.
"I think when you're faced with an emergency situation, you're looking and you're trying to strive for answers and things you can do, and this is just one resource that you can call upon," he said.
The app can be downloaded for free by searching "American Red Cross" in the Apple App Store, Google Play or Amazon Marketplace, or by texting GETFIRST to 90999.