HENRY COUNTY, Mo. — Charges against a woman present at a home where a Clinton police officer died in March have been upgraded by the magistrate presiding over the case.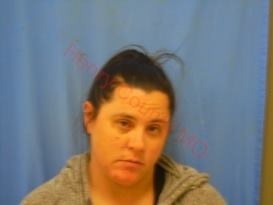 Court records show that 37-year-old Tammy Dee Widger was charged in Henry County Wednesday with first degree murder in relation to the shooting death of Clinton Police Officer Christopher Ryan Morton.
Officer Morton was shot and killed by James Earl Waters, 37, of Clinton, during an hours-long standoff with police on March 6. Waters later died, bringing the standoff to an end.
Prosecutors allege the home where the incident occurred belongs to Widger, who they say was inside the residence during the incident.
Widger was first charged March 15 with second degree murder. The upgraded charge of first degree murder carries with it a possible death sentence, if convicted.
Widger is currently in custody at the Henry County Jail, held on $100,000 cash only bond. She is slated to appear for a preliminary hearing Friday, May 18 at 1:30 p.m. in a Henry County courtroom.