LIVINGSTON COUNTY, Mo. – An 18 year old accused of setting fire to a railroad bridge in Livingston County has reached an agreement with the prosecutor.
At a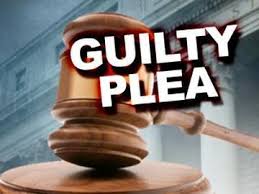 hearing Tuesday morning, May 7, James Paul Eugene Haight entered a guilty plea to one count of felony property damage in the first degree. In exchange for the plea, Prosecutor Adam Warren dismissed a charged of knowingly burning. Haight and two other local residents, Destanie D. Batson, 23, and Kyle J. Mace, 19, were charged after the Canadian Pacific bridge South of Chillicothe was set fire in October 2018.
A sentencing hearing is set for July 9th, at 9 o'clock in the morning.