CARROLLTON, Mo. — Council chambers in Carrollton were nearly at capacity Monday as citizens witnessed official measures taken toward construction of a new city pool.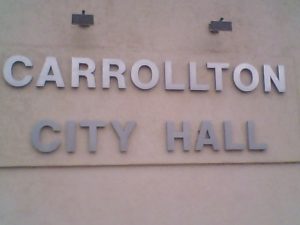 Citizen, Kathy Lock, spoke regarding her interest with the YMCA, which is also planning either an expansion or new facility. Lock said the city pool is vital to YMCA operations, and hopes the city will consider their partnership when deciding upon a location for the new pool.
Mayor Mathis said city officials need feedback from stakeholders. As many as three different locations are already being considered. A survey is also circulating for voters desiring to provide input.
Steps were also taken toward securing funding for the new aquatic park.
Language was approved for general sales tax increases for funding. The ballot language was read to council members during their session yesterday which notes a proposed increase of three-quarters of one percent.
Council members in June were informed of a leak in the current pool which was deemed irreparable. That issue to fund its replacement is expected to appear on the ballot this November.
If approved by voters the increase would only be used to cover costs relating to the construction and maintenance of the new facility. The tax would run for an indefinite period of time, and could be altered by vote. Interest rate bids were also accepted for revenue bonds that will be used for up-front costs of water works which is upgrading the water pipes within city limits.