CALLAWAY COUNTY, Mo. — Five Columbia residents were arrested after a search warrant was executed in northwest Callaway County early Wednesday morning.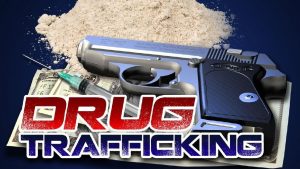 The press release from the Callaway County Sheriff's Office indicates the Fulton Special Response Unit and MUSTANG Drug Task Force assisted with the service on Kelsey Lane, North of Stephens Road, around 6:30 a.m. Wednesday.
Methamphetamine, prescription pills, drug paraphernalia, firearms and nearly $6,000 cash were seized in the raid. Andrea Martin, 43; Tracey Martin, 19; Robert Gibson, 43;  Sean Blumer, 23; and Jack Smith, 62, are all charged with a multitude of drug and weapons charges.
Smith was released to a local hospital for a pre-existing medical condition. The others remain behind bars pending the filing of formal charges.