BLUE SPRINGS, Mo.– Two children are dead after a five-car pile-up on I-70 with one man in custody for allegedly driving while intoxicated.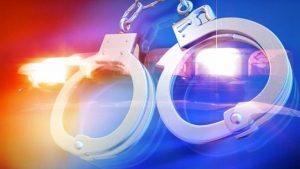 Highway Patrol reports the crash occurred on I-70 at the Highway 7 Exit in Blue Springs as  James Green, 60, hit a vehicle from behind driven by  David Beaird, 39, of Warrenton. This initial impact caused a five-car pileup.
Inside Beaird's vehicle were passengers  Jennifer Beaird, 37, Gavin Beaird, 13, and Chloe Beaird, 7. The two children were pronounced dead at the scene. David Beaird and Jennifer Beaird suffered serious injuries.
Green only sustained minor injuries, and is being held pending formal charges of felony driving while intoxicated, two counts of vehicular manslaughter, two counts of vehicular assault, careless and imprudent driving, and driving while revoked.