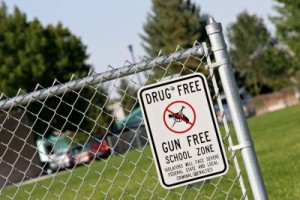 MARSHALL, Mo – Two search warrants were issued at residences in Marshall, Missouri in conjunction with the ongoing investigation of a drug distribution scheme in the area.  Wednesday morning, January 27, 2016 after 9 a.m., two Marshall residents, Christy Smoot, 30, and Geno Watson, 36, were arrested at the 500 block of S. Ellsworth Avenue.
The simultaneous arrest of two other Marshall residents also occurred at the 1300 block of Eastwood Street, where officers detained Magen Read, 28, and Christopher Read, 29, both of Marshall.  Dennis M. Jones was apprehended over an hour later on Washington Street.
The five Marshall residents are variously charged with preliminary allegations, including felony possession and distribution of crack cocaine, methamphetamine, and marijuana near a school.  Future arrests are expected by Marshall Police as the investigation progresses.