NODAWAY COUNTY, Mo. – Five residents from Hopkins, three of them children, were injured in a Nodaway County crash Saturday afternoon.
The one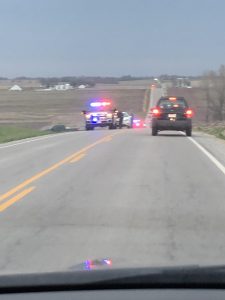 vehicle incident was reported just before 12:30 p.m. at Route FF, three miles West of Hopkins. Andrea Hornbuckle, 40, traveled off the East side of the northbound Route FF, crossed back over the road, then went down an embankment. Andrea and a 6 year old suffered serious injuries. Shannon Hornbuckle, 37, and an 8 year old received moderate injuries and a 10 year old minor injuries.
All five were transported to Mosaic of Maryville before the 6 year old was flown to Children's Mercy Hospital.