WASHINGTON, D. C. — With summer in full swing, Missourians are firing up the grill and enjoying the warmer weather.
The USDA's Food Safety and Inspection Service (FSIS) suggests that food be prepared and cooked appropriately before eating.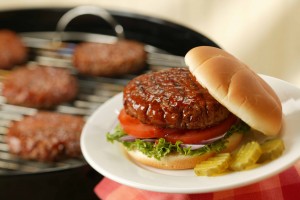 In a press release Wednesday, the FSIS provided guidelines to reduce the chance of foodborne illness.
When preparing food, the most important thing to remember is wash your hands. Using soap and warm water is a simple yet effective way to prevent the spread of germs and bacteria, especially when handling uncooked meat.
Food preparation areas should also have sufficient equipment to keep foods cold or hot, depending on what is needed.
Once meat is ready for the grill, cooking it to the proper temperature helps to keep microorganisms that cause foodborne illness at bay. The FSIS recommends cooking beef, pork, lamb, veal and fish to an internal temperature of 145 degrees Fahrenheit, poultry to 165 degrees and ground meats to 160 degrees.
Perishable food items should not be left outside for more than two hours during a hot summer day and leftovers should be stored within the same amount of time after being placed outside if the temperature exceeds 90 degrees.
To learn more, visit the Food Safety and Inspection Service's website.