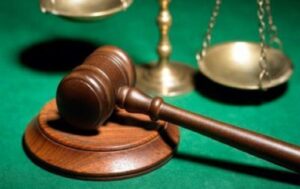 CHILLICOTHE, MO – A Chillicothe man is now facing formal charges involving a motor vehicle accident that allegedly caused death and injury.
Charges against Steven L. Wilson include class C and D felonies. Highway Patrol responded to the crash scene late Sunday, according to their report, north of Avalon, where Susan Bachman of Chillicothe, and Charles Plummer of Hale were along the side of Route JJ. Bachman was reportedly using a leaf blower to move grass off the roadway when she was badly injured. Plummer, who died in the accident, was reportedly in a John Deere Gator.
Wilson is charged with driving while intoxicated. Bond is $50,000. Initial appearance was set for Tuesday morning.