RAY COUNTY, Mo. – A Richmond woman is facing felony charges after her arrest by the Missouri Highway Patrol.
According to the arrest report,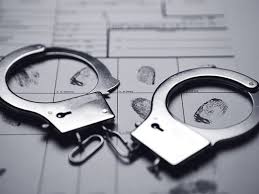 Melissa E,. Torres, 28, was taken into custody in Ray County shortly after noon Tuesday. Torres was alledged to have been in felony possession of a controlled substance, misdemeanor possession of marijuana and drug paraphernalia.
Torres was processed at the Sheriff's Department before being released pending future charges.