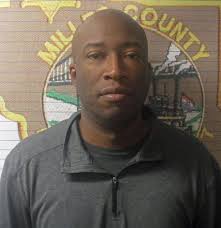 JEFFERSON CITY, Mo.- A former Camden County Sheriff's deputy was indicted today by a federal grand jury on child pornography charges.
According to a release from the United States Attorney for the Western District of Missouri, Leonard Jerome Wilson, 39, was charged in a two-count indictment returned under seal by a federal grand jury in Jefferson City on December 21, 2017. The indictment was made public today upon Wilson's arrest and initial court appearances in South Carolina.
Wilson was employed as a Camden County sheriff's deputy at the time of the alleged offenses. The federal indictment alleges that Wilson received child pornography between April 26, 2015 and July 17, 2017. Wilson is also being charged with possessing child pornography on January 17, 2017.
He remains in federal custody and will be transported to the Western District of Missouri to face charges.