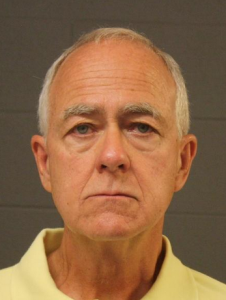 JEFFERSON CITY, Mo.- In a news release it was announced that former Cooper County Clerk pled guilty to stealing charges after he was arrested in July on intent to defraud allegations.
According to an announcement by Attorney General Josh Hawley, Darryl Kempf, 66, was accused of leasing a 2014 Toyota Tundra on behalf of Cooper County using county funds. He then improperly used county funds to pay off the remainder of the lease.
In addition, he asked his deputy clerk to sign an affidavit saying the truck was being given to him and had the vehicle titled in his name in Columbia. Because it was a gift, Kempf did not have to pay sales tax on the vehicle.
Per a plea agreement, Kempf was sentenced to six months in the Cooper County Jail. The sentence was suspended and Kempf was placed on two years of court-supervised probation. As a condition of probation, Kempf will pay restitution in the amount of $4,843.20 to Cooper County and $797.78 to the Missouri Department of Revenue.
Kempf also tendered his resignation, effective immediately, as part of the plea agreement. In the announcement Hawley stated, "My office has zero tolerance for Missourians who abuse their power. I promised to fight public corruption and that is just what I'm doing."