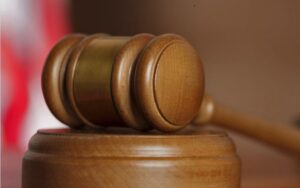 HOWARD COUNTY, MO – A sentencing hearing was held Thursday for the former city administrator and police chief of Glasgow.
The Missouri Attorney General's office charged Kevin Atwood, 47, with felony receiving stolen property for his alleged used a city credit card to buy items for his personal use in 2017.
Atwood pleaded guilty to misdemeanor receiving stolen property on June 18.
Because restitution has already been made to the city, Atwood was fined $500 and costs and surrendered his police officer certification.