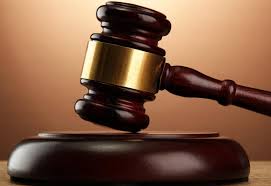 KANSAS CITY, Mo. (AP) — A lawyer elected last year as a northwest Missouri county prosecutor faces more than three years in prison for stealing about $540,000 from an elderly client.
The U.S. Attorney for the Western District of Missouri says 40-year-old Richard F. Turner, of Bethany, pleaded guilty earlier to one count of wire fraud and one count of making false statements on his tax return.
The office says Turner was sentenced Monday to three years and nine months in federal prison without parole and ordered to repay his client, who was born in 1920 and declared incapacitated in March 2011.
Turner, who previously had served as Harrison County prosecutor and was re-elected in 2014, admitted trying to steal about $728,000 from his client but managing to obtain $540,803.