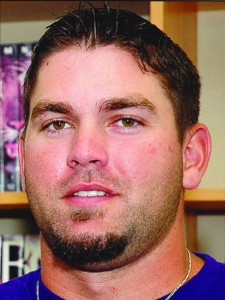 LIBERTY, Mo – The sentencing hearing for a former Kearney math teacher will take place Friday afternoon, January 29, 2016.
Rhett Rigby, 28, pleaded guilty November, 2015 to four counts of statutory sodomy, and four counts of statutory rape from incidents in October of 2012.
The hearing will draw from a recent victim impact statement recently acquired by the court.
KMZU's Shaylee Miller will be in the courtroom providing updates.  The hearing is scheduled for 1:30 p.m. at the Clay County Circuit Court in Liberty.