JEFFERSON CITY, Mo. — A former student at Lincoln University in Jefferson City pleaded guilty in federal court Tuesday to her role in a conspiracy to distribute meth sent through the mail.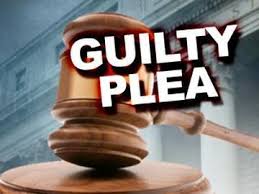 According to a news release from the Office of the United States Attorney for the Western District of Missouri, 24-year-old Bria Royale Lanier-Richie, of St. Louis, pleaded guilty to participating in a conspiracy to distribute meth from March 30 to April 4, 2017.
A co-defendant, Shadeed Seifullah Muhammad, 42 and of Compton, Calif., mailed a package containing approximately one pound, nine ounces of meth from California to a Lincoln University address on March 30, 2017. With the guilty plea, Lanier-Richie — who was a Lincoln University student at the time — admitted that another co-defendant, 32-year-old Javier Rashad Rosser, of Jefferson City, asked her to pick up the package and deliver it to him.
Rosser and Muhammad also plead guilty and are awaiting sentencing for their roles in the drug-trafficking, which lasted from April 4, 2016, to April 4, 2017 and included multiple meth shipments weighing nearly two pounds each.
Under federal statutes, Lanier-Richie is subject to a mandatory minimum sentence of ten years in federal prison without parole.