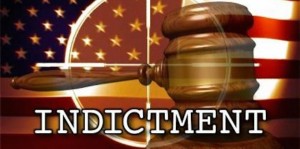 SPRINGFIELD, Mo. — The Acting US attorney for the Western District of Missouri, Tom Larson, announced on June 19 that the former music director of a Springfield church has been indicted by a federal grand jury for receiving and distributing child pornography over the internet.
Craig A. Weineke, 31, was charged in an indictment returned under seal by a federal grand jury in Springfield on June 13, 2017. The indictment was made public on June 19 following Wieneke's arrest and initial court appearance. He remains in federal custody pending a detention hearing.
The federal indictment alleges that Weineke received and distributed child pornography over the internet from November 10 2016 to April 4, 2017. During this time, Weineke was the music director at Ridgecrest Baptist Church in Springfield.
Larson cautions that the charge in the indictment is only an accusation and not evidence of guilt.
The case is being prosecuted by assistant US attorney Jame J. Kelleher. It was investigated by the FBI, Springfield Police Department and the Greene County Sheriff's Department.