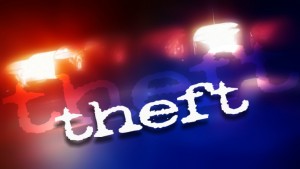 ODESSA — A Lafayette County warrant was issued July 8 for the former director of Odessa Community Daycare for embezzlement. Domonique Lutman, now living in Stillwater, Okla., is alleged to have taken more than $37,000 in cash payments from customers. She is charged with stealing $25,000 or more, a C felony.
During an Odessa police investigation which began in February, detectives discovered computer receipts for payments did not match deposited funds, according to the probable cause statement. Thefts allegedly began when Lutman became interim director in November 2018 and throughout her 10-month tenure. She left in August 2019. Losses began in the $500 range, then quickly escalated to the thousands, according to court documents. In some months, the bulk of revenue — more than $5,000 in February and March 2019  and $7,114 in May 2019 — were not deposited.  When an unidentified daycare board member became aware of the center's financial woes, they contacted police.
With a cash payment record, police say they reached out to numerous parents to verify missing funds.
According to the probable cause statement, Odessa Detective P. Salmon traveled to Oklahoma and contacted Lutman in March. The detective says Lutman admitted to pocketing cash while another employee made photocopies of checks. She also told the detective it was  not "right" that she "made minimum wage as director."
The police detective wrote he doesn't believe Lutman will appear for a criminal summons because she told him she moved to Oklahoma "to get away from the people that knew about the daycare."
Odessa Community Daycare is now closed.
Lafayette County 15th Circuit Court has set Lutman's bond at $25,000.