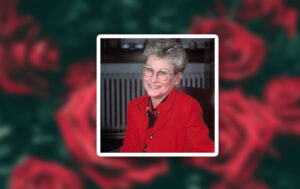 RICHMOND — Former Ray County Treasurer JoAnn Burnine, 69, lost her battle with ALS on Sunday. A woman with an affection for motorcycles, bridge games and her two grandchildren, Burnine served 24 years as treasurer, retiring in 2014. Eastern Commissioner Allen Dale remembers her contributions to the county.
"JoAnn was always a crutch for me. When I went into her office to find out how much money was in the bank, she always had a very good accounting of that. She had a lot of dedication to the county. I'm going to miss JoAnn," Dale says, who worked with her for at 12 years.
Visitation will be at 9 a.m. Thursday, Oct. 22, with services following at 10:30 a.m. at Thurman Funeral Home in Richmond. To view her complete obituary, click on this link.