KANSAS CITY, Mo. — A former Boy Scout leader in St. Joseph was indicted last Thursday for child porn-related allegations in federal court, according to Acting U.S. Attorney for the Western District of Missouri Tom Larson.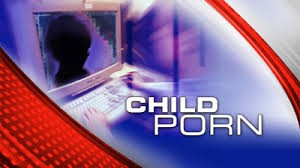 Michael R. Goeller, 45, of St. Joseph, was charged in a sealed criminal complaint on Thursday, September 22, before the complaint was unsealed and made public Monday. He is accused of distributing child pornography over the internet, according to Larson.
The investigation reportedly began back in February after an undercover officer from out-of-state opened a video file containing child porn, which was obtained thorough a file-sharing network, known as peer-to-peer communication. That network was later traced back to Goeller's computer.
A search warrant was executed at Goeller's residence on September 20 and authorities took a laptop, digital media devices and hard drives to be logged for evidence. Multiple elicit images and videos involving children were allegedly found on the devices.
Goeller also reportedly contacted a local priest in order to confess to the allegations of child porn found on his computer. He immediately stepped down as an assistant scoutmaster with the Boy Scouts of America, Larson said in the statement.
Future court dates have not yet been set for Goeller. He is currently in custody of the Missouri Department of Corrections.