HENRY COUNTY, Mo. – Four residents of Windsor are in custody after a search warrant was executed by the Henry County Sheriff's Department Wednesday.
The Bates County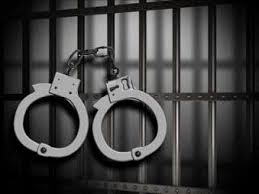 tactical entry team, C-NET Drug Task Force and U.S. Postal Inspectors assisted the Sheriff's Department in securing the arrest of these suspects. Kimberly Gray, 37, Michael Beal, 43, David Houk, 47, and Josie Gibbs, 17, were held on allegations of distribution of a controlled substance within a school zone.
Additional charges of endangering the welfare of a child are being requested after five children were discovered within the residence.