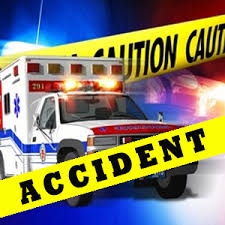 JACKSON COUNTY, Mo. — A four vehicle accident in Jackson County, Missouri sent multiple people to the hospital Sunday.
According to the Missouri State Highway Patrol, Kerry Willoughby, 35, of Osage Beach, was eastbound on I-70 when she came upon construction that brought traffic to a complete stop. Willoughby rear-ended Gavin Portman, 19, of Manchester. Portman slid into the back of Jenna Hammond, 33, of Smithville, before traveling off the road and into the median. Hammond then struck the back of Matthew Bender, 32, of St. Louis.
Willoughby and Portman were both taken to Centerpoint Medical Center in Independence for treatment of moderate injuries. Willoughby's 3-year-old passenger, Nash Willoughby, and Hammond both sustained minor injuries and were also transported by Kansas City Fire and EMS to Centerpoint for treatment.
Bender was uninjured during the accident.