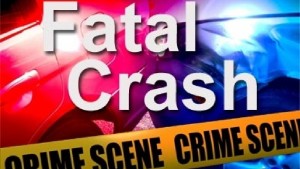 UPDATE: 1:20 p.m. (02/02/16)- The identities of those involved in the Monday afternoon fatality accident in Lee's Summit have been made public.
According to a release from Lee's Summit Public Information Officer, Sgt. Chris Depue, two Lee's Summit West High School Senior's and a recent graduate of the same school were in a northbound vehicle when the incident occurred.
Collin Carter, 18, was northbound on Pryor road when he attempted to pass another vehicle. As Carter was completing the pass, a southbound vehicle, driven by David Lartey, 60, appeared causing Carter to try and swerve back into the northbound lanes. As he did so, Carter lost control of the vehicle, it skidded sideways, and was subsequently struck broadside by the southbound vehicle.
Lartey was taken to an area hospital with only minor injuries.
One passenger in the Carter vehicle, Nathan Giron, 18, was pronounced dead on scene.
Carter and his second passenger, Courtney T. "Tanner" Rardin, 18, were transported to a near-by hospital. Rardin was pronounced dead upon arrival. Carter remains in serious condition.
LEE'S SUMMIT, Mo – A two-vehicle crash in Lee's Summit Monday afternoon, February 1, 2016 led to the deaths of two occupants.
Lee's Summit Police attended a crash on Pryor Road, south of Longview Road where they found four injured occupants.
According to a statement by LSPD, a northbound vehicle attempted to pass another vehicle in that lane, but was hit by an oncoming, southbound vehicle.  The northbound driver attempted to return to the proper lane, but lost control of the vehicle, which skidded in the roadway and was hit, broadside.
Two occupants of the northbound vehicle were killed in the crash;  one was pronounced on the scene, the other died at an area hospital.  The driver is hospitalized with serious injuries.  Minor injuries were reported by the driver of the southbound vehicle.
The names of all persons are being withheld at this time.  An investigation will continue into the cause of the crash.