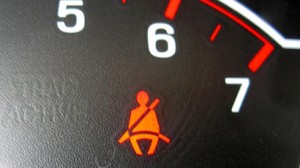 GRAYSON, Mo – A two vehicle crash had serious repercussions for several persons who suffered injuries in a head-on collision in Clinton County.
A crash report submitted by Missouri Highway Patrol says both vehicles rolled after the collision, and came to rest on the shoulder of 169 Highway just north of Grayson.
A northbound vehicle, reportedly crossed the center line, and hit an oncoming southbound vehicle.  A driver and passenger in the southbound vehicle were not wearing safety devices during the crash, according to the report.  Katie Steinle-Odell, 28, and Randy Griffith, 29, of St. Joseph, and Cameron, respectively, sustained serious injuries.  Jace Griffith, 2, of Cameron was properly restrained, but moderately injured.
All three occupants were taken to Mosaic Hospital for treatment.
The driver of the northbound vehicle reported minor injuries.