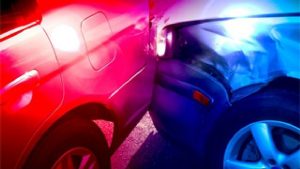 RANDOLPH COUNTY, Mo.- Multiple agencies were on scene to assist following a two-vehicle collision in Randolph County, west of Moberly, Mo.
According to the Missouri State Highway Patrol, at approximately 5:02 p.m., Austin York, 20, of Moberly, was traveling westbound on Route JJ when he turned into the path of an eastbound vehicle driven by Austin Campbell, 24, of Clifton Hill, Mo. Campbell's vehicle struck York's vehicle on the passenger side which resulted in four separate injuries.
Campbell was reportedly not wearing a seat belt at the time of the accident and suffered moderate injuries. Paige Greenway, 20, of Brookfield, Mo., was an occupant in York's vehicle, and was transported by Air Evac for treatment of serious injuries.
York will seek own treatment for minor injuries but another occupant in his vehicle, Beulah Foster, 19, also of Brookfield, sustained moderate injuries.
The injured occupants and driver were transported to University Medical Center in Columbia, Mo.