JOHNSON COUNTY, Mo. – Five people received injuries in a rear end collision in Johnson County Friday afternoon.
According to the Missouri Highway Patrol report, both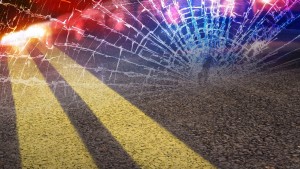 vehicles were traveling North on Highway 13 near County Road Northwest 575 around 1:45 yesterday, when Elizabeth Lapierre, 22, of Springfield diverted her attention away from the roadway. She ran into the rear of a vehicle driven by Denelta Reynolds, 60, of Warrensburg, who slowed down to turn right.
Lapierre, Reynolds and Reynolds husband,  Douglas Reynolds, 63, received minor injuries. Lapierre's passengers, Jason Lapierre, 3, and Jacqueline Lapp, 58, of Springfield received moderate injuries. Doug Reynolds refused treatment, but the others were transported to Western Missouri Medical Center for treatment.