PLATTE COUNTY, Mo – Four vehicles were damaged in a crash that involved three drivers.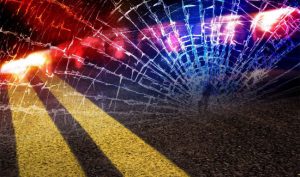 Monday at 3:10 a.m. June, 10 a Volkswagen vehicle struck an abandoned Nissan on the side of northbound I-29 in Platte County. One oncoming vehicle braked to avoid the accident, but was then rear-ended by a fourth vehicle.
The first vehicle's driver fled the scene on foot, and their identity is unknown. The driver who braked, Ignathius Yugmang, 49, suffered minor injuries following the accident. The last known driver, Ahmed Bare, 71, only had a damaged vehicle.
Yugmang  was transported to North Kansas City Hospital for treatment.