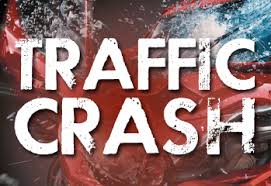 COLUMBIA, Mo – Slow traffic caused four vehicles to wreck Sunday evening, March 13, 2016, on westbound I-70 where a vehicle driven by Keli Kruger, 26, of Slater was hit from behind by a second vehicle driven by Illinois resident, Jimmy J. Sims, 50.  Two other vehicles sustained moderate damage in the pileup.
Other drivers included, Jeffrey Bobinmyer, 29, of Rolla, and Tahir Alexander, 38, of Overland Park.
One injured party, Joyce F. Roberson, 44, of Overland Park, a passenger with Alexander, was taken to University Hospital with minor injuries.
Missouri Highway Patrol stated the sluggish traffic was due to a previous accident.