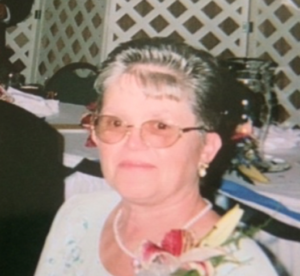 Fredie Sue French passed from this life on Saturday, May 25, 2019, at the age of 75 years. She was born on May 18, 1944, in Big River, Texas, to Edgar Fred Loftin and Eula Mae Weige.
She was preceded in death by her parents and her husband, Earl Lloyd French.
She is survived by four daughters, Kimberly (Raymond) Kinder of St. James, Rebecca White of Cuba, Cheryl French of Rolla, and Kerri (Justin) Rubach of Union, five sons, David French of Carrollton, Robert French of Rolla, Richard French of Carrollton, Frederick (Nadene) French of Iowa, and Brian French of Carrollton, two sisters, Gloria Jones of California and Mildred Lawrence of Arizona, thirteen grandchildren, Sarah, Christopher, Cheyenne, Ryan, Andy, Aaron, Brittany, Rachael, Benjamin, Kaitlyn, Abraham, Mason, and one on the way, one great grandchild, Hunter.
Fredie lived the majority of her life in Carrollton, Missouri. She enjoyed sewing, quilting, and cooking. She also loved to collect dolls and go to auctions. Fredie will be missed by all who knew and loved her.
Graveside Service for Fredie French will be held at Carroll Memory Gardens in Carrollton Missouri on Saturday, June 1, 2019, at 1:00 pm. All arrangements were made under the direction of the Teague and Sons Funeral Home located in Newburg, Missouri.